Be Proud of the Work You Do
At Nestlé Waters North America, we're a competitive business that also understands the importance of how business is conducted. We hire people who are dedicated to producing high quality products and who share our Aspirations and Beliefs – a set of principles that everyone in our organization follows. We strive to act responsibly in our business and workforce practices, to be good stewards of the environment and to be a good neighbor in the communities where we live and work.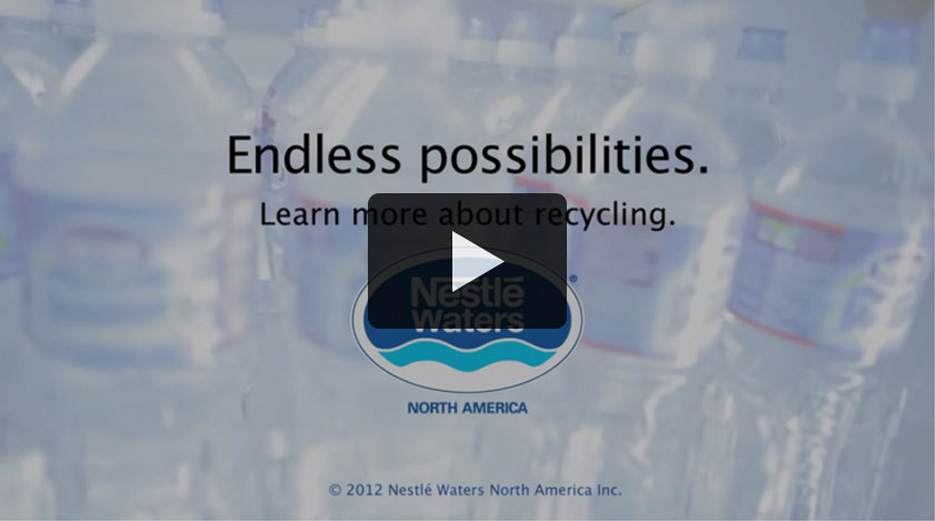 Aspirations
We aspire to be the best company in the beverage industry. We do this by:
Building Customer Loyalty
Inspiring Employee Passion and Commitment
Consistently Achieving our Key Business Objectives
Acting with an Entrepreneurial Company Spirit
Constantly Improving Our Company and Ourselves
Beliefs
Our beliefs provide a framework for decision-making and guide individual actions on a daily basis. They are at the heart of what we do and who we are. We believe in:
Respect for People, Community and the Environment
Honesty and Integrity
Teamwork
Support for Your Career Growth
When you work for Nestlé Waters, you'll have the support you need to reach your professional goals. Wherever you begin your career with us – whether in Sales, Customer Service, Delivery, Engineering or Marketing – you'll have access to professional development programs and a clear path to success. Together with your managers and colleagues, you'll take an active role in mapping out your future and working to achieve milestones along the way.
We're In This Together
We believe in and trust our employees to do great things for our customers, the environment, the community and each other. In return for your passion and dedication, we are committed to helping you achieve career success with us by:
Educating everyone on our unique culture through the Beginning the Journey program
Building, refining, and managing people and systems that are consistent with our Aspirations and Beliefs and our strategic directions, including:

Performance Development
360-degree Feedback
Succession Planning

Developing and building a deep bench of leadership talent within the organization
Providing learning opportunities that build everyone's skills and capabilities
Paths Toward Achievement
While there are many promotional opportunities for individuals to move up in our company, here are a few example career paths that will give you a sense of mobility at Nestlé Waters.
Retail
Vice President
General Manager
Zone Manager
Regional Account Manager
Retail Unit Leader
Key Account Manager
Territory Account Manager
Retail Sales Representative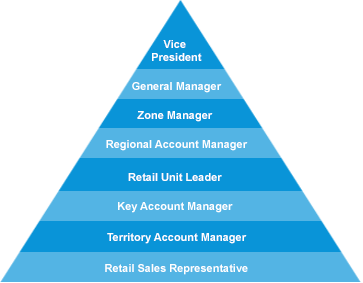 Manufacturing,
Engineering, and Logistics
Warehouse Manager
Production Resource
Demand Planner
Warehouse Resource
Forklift Driver
Supply Chain Manager
Production Manager
Warehouse Resource
Production Resource

ReadyRefresh
Zone Leader
Unit Leader
Service Coordinator
Router
Route Relief
Route Sales
Zone Manager
Zone Operations Manager
Zone Sales Manager
Unit Leader
Customer Service Operations Manager
Training Manager
Customer Service Lead
Customer Service Representative